Recommend Product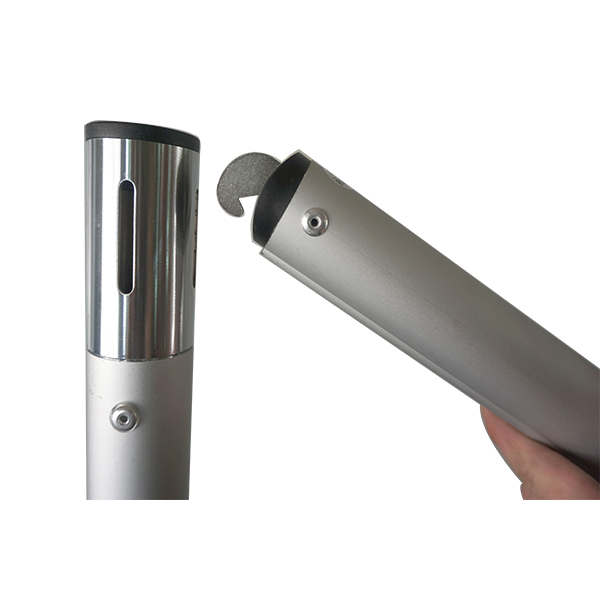 8' - 20' (2.44m - 6.09m)Adjustable Upright,Three-Piece pipe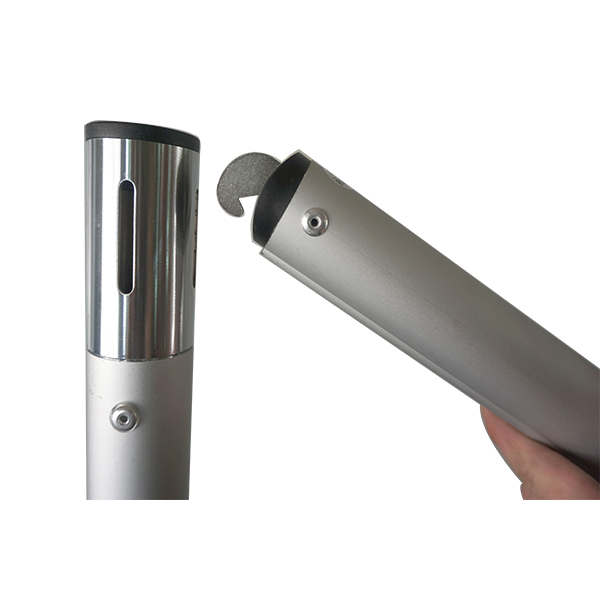 7' - 17' (2.13m - 5.18m)Adjustable Upright,Three-Piece pipe
Wedding pipe and drape for event decoration
time:2017-08-04
editor:R-grafen
The options for pipe and drape system are limitless. Whether you are making plans to host a political event and want a backdrop for your sage or podium, or you're planning a glamorous red carpet step and repeat and want a barrier to conceal a background wall or unsightly structure in the distance, we have you (and your walls) covered.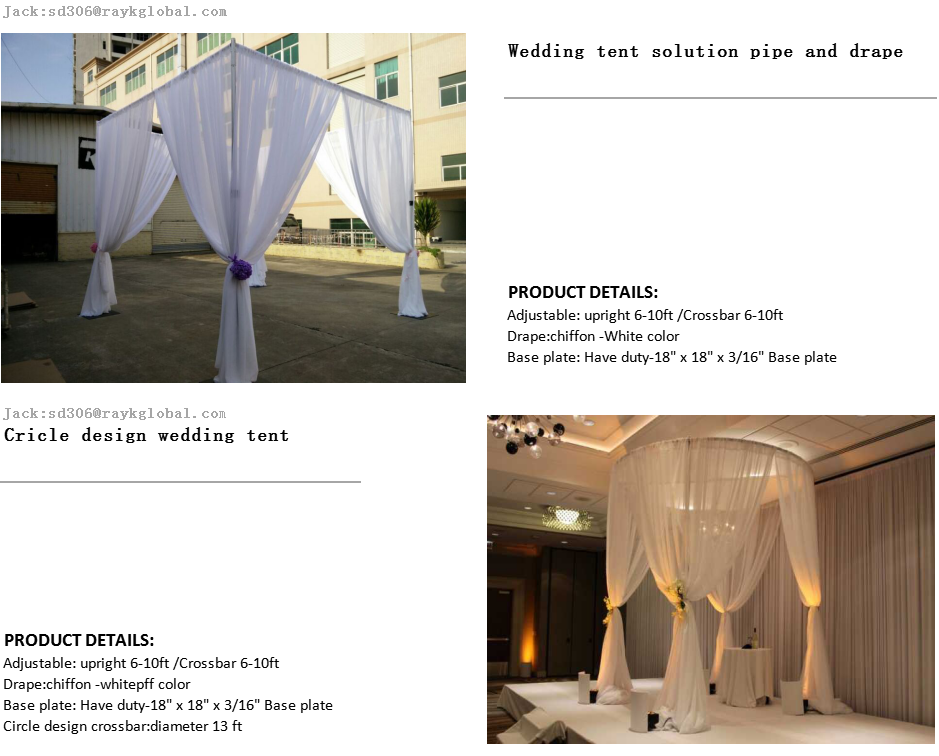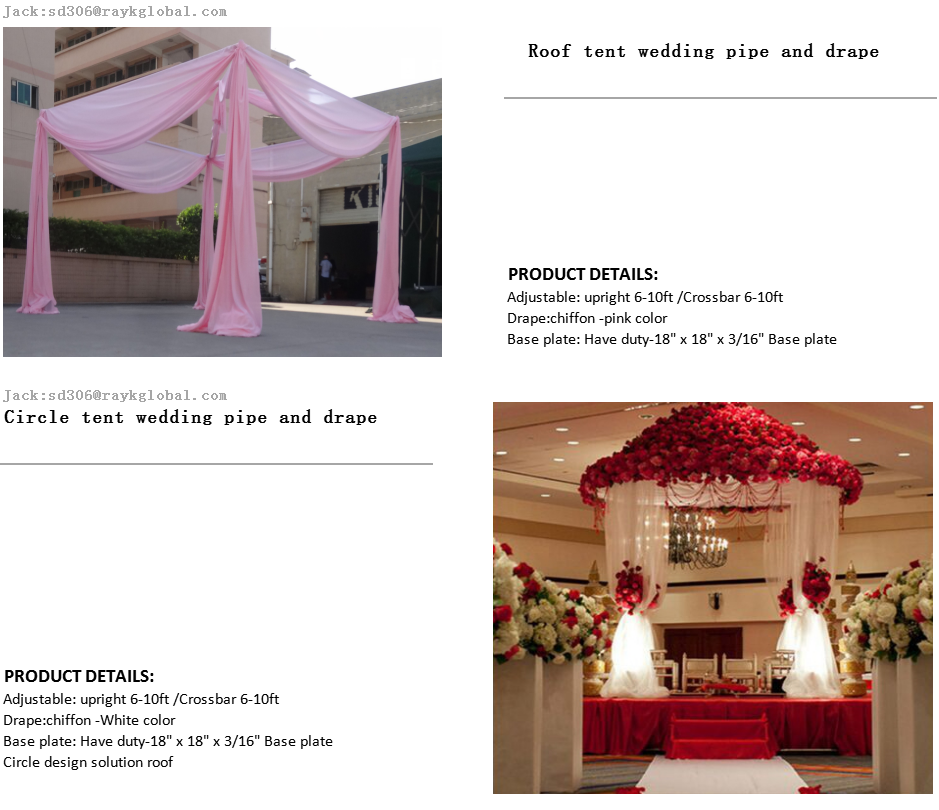 Pipe and drape is a fast, convenient and low cost way to transform your space on any budget imaginable.
Other uses include: room partitions, room wraps, dressing room barriers, barricades, concealment, backgrounds, backdrops, indoor guest foot traffic control, and more. If you are making plans to host a job fair, commencement, graduation, photo shoot, sporting event, class reunion, Bar mitzvah, school dance or prom, sweet sixteen, Quinceanera, dance recital, school play, or concert, pipe and drape may be the best answer for your needs. We would love to help you with your next event or occasion. Contact us today to see how we can assist in transforming your event space and leave a lasting impression on your guests.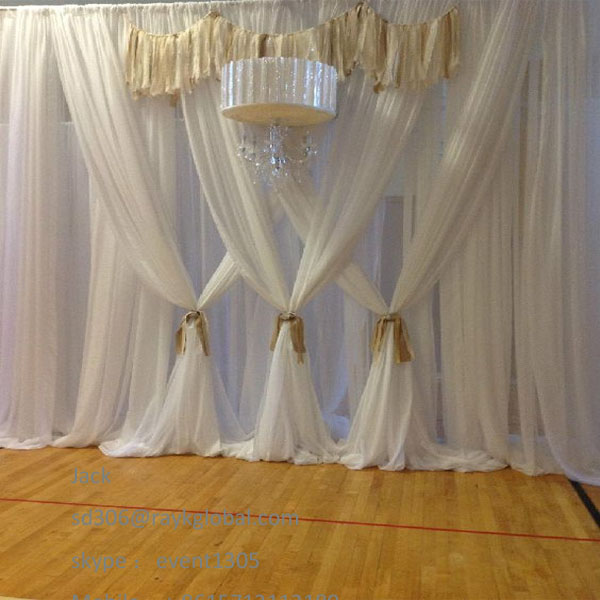 This is your moment and you have important decisions to make when choosing vendors for your wedding! Not only can you trust Event Magic to facilitate your wedding ceremony and reception needs, we can provide you with quality event product for your event activities. We can handle any or all details of executing the perfect wedding, including providing a dedicated coordinator, to overseeing catering and entertainment audio & visual set ups, tenting, lighting as well as ancillary activities such as arcade games, and festive theme party props.

Please Contact Us to discuss your ideas, and learn more about the many options you can have available with our involvement in your wedding plans.

Contact person : jack yang
Email : sd306@raykglobal.com
Phone call : 8615712113180

News News1

RK Event draping and/or wedding draping decor may very well be what you are looking for as a final touch to your event..
Read More

Every year, new weather new changes, friends, the new year is over, have you decided to work hard to change yourself?.
Read More