Recommend Product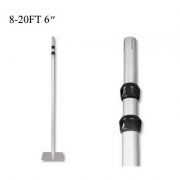 8' - 20' Adjustable Upright,Three-Piece p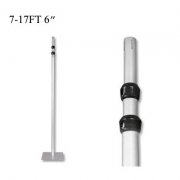 7' - 17' Adjustable Upright,Three-Piece p
Wall Draping – Floor Mounted Draping
Draping can completely change the look and feel of a room and RK event solution wedding event offers a variety of draping options to satisfy your decor needs.
There are many different options available when deciding on what style of drape you are going for. Floor mounted drape can divide a room, hide an unappealing wall, or to simply bring the whole room together. Furthermore, there is the option to upright the drape to add a splash of color to your room.
RK event solution wedding event offer a variety of fabrics to choose from including white shear drape, ivory shear drape, black banjo drape, and white banjo drape.

You can also contact us directly by:

News News1

RK supplies dance floor , staging, and everything else you need to plan a fabulous event, wedding, or party. We provides .
Read More

EVENT STAGE The Stage Depot is RKPortable StagingAuthority. We are here to help you choose the right stage system for you.
Read More