Recommend Product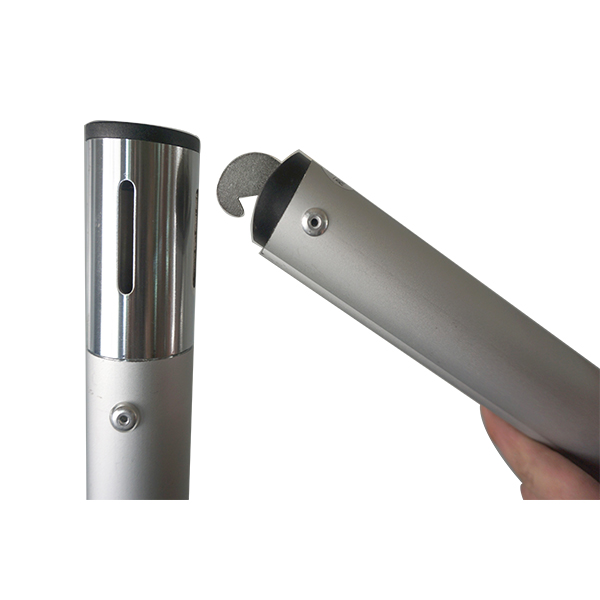 8' - 20' (2.44m - 6.09m)Adjustable Uprigh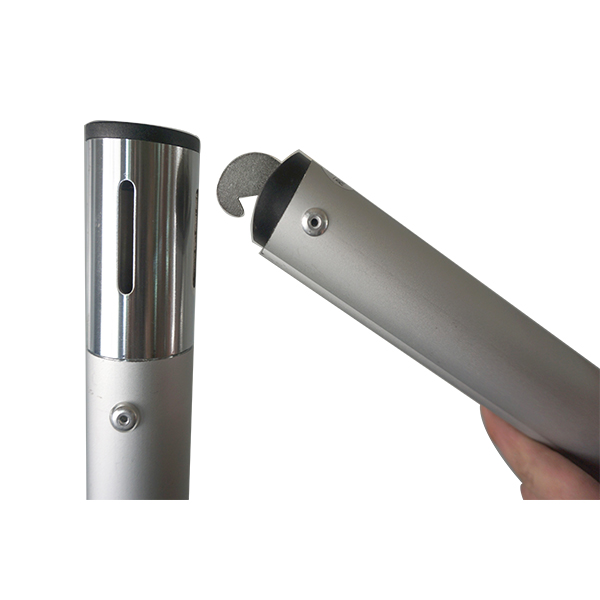 7' - 17' (2.13m - 5.18m)Adjustable Uprigh
Wholesale Pipe and Drape kits
time:2017-10-09
editor:R-grafen
Pipe and drape kits often used as trade show booths, in tents for backdrop and ceiling drape, in large banquet halls and on stage for decoration, pipe and drape covers up the distracting features of the less appealing wall or window behind it. Pipe and drape is freestanding so ideal as room dividers, exhibition curtain backdrop, stage theatrical backdrop, catering aisle drape and drape partitions.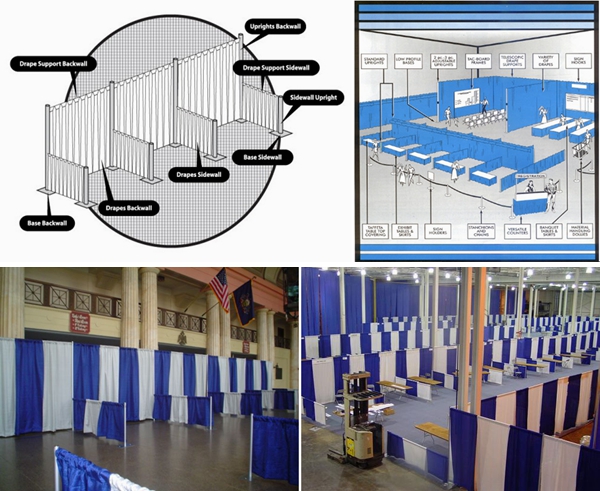 Pipe and drape is used frequently with home staging, weddings, fashion shows, concerts, interior design, and in the theatre and on-set on television programs and movies.

The simplest and most common method of hanging drape panels is using a pipe pocket where the drape is simply sleeved over the pipe. Uprights, as noted, are typically aluminum tubing, fixed or telescopic, with heights from 3ft to 29ft. Fixed Uprights refer to one piece vertical pipes that cannot break down in to smaller sections or otherwise adjust in height. Telescopic Uprights refer to two piece vertical pipes that are adjustable in height between a designated range (for example, 6 feet to 10 feet tall), allowing for more versatility if different events require varying heights.

Uprights are supported by steel base plate weighing from 17.5 to 62 lb. The ground support system is enhanced by the addition of sand bags or stage weights added to further counterbalance the height and weight of the drapes hung on the pipe system.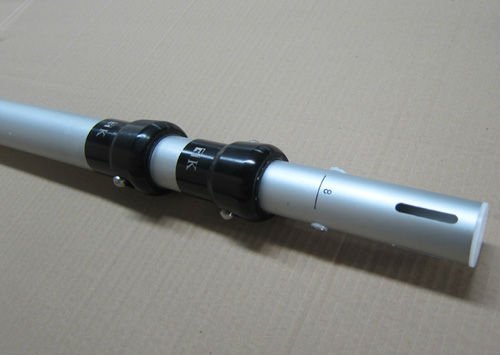 The horizontals can also be fixed or telescopic. Fixed horizontal supports range from 2ft to 10ft, whereas a telescopic drape support, also known as a slider, can range from 2ft-3ft to 9ft-16ft, and some 3Pc Special Drape Support Crossbars can be 10' - 18',11' - 20',12' - 22',13' - 24',14' - 26'.

RK ( Raykevent ) is a professional manufacturer for pipe and drape located in shenzhen China, their pipe and drape have high quality due to their best material choose and strict quality control in producing , and they have very good after sales services.

If you need pipe and drape, please feel free to contact us .
Skype: sd80011 Whatsapp : +8618575517531 Email:sales03@raykevent.com

News News1

RK portable stage outdoor concert stage sale: there are smart stage, aluminum stage, beyond stage and folding stage..
Read More

It comes to RK led light curtains..
Read More