Adjustable pipe tent for a variety of decoration
time:2019-02-18
editor:R-grafen
Pipe and drape are one of the most of RK's hot-sales projects. This is the most cost-effective way to transform the space. People can use pipe and drape to create booth space, small rooms, and hidden ugly walls.
Advantages:
Removable pipe stand telescopic device (bowl). This feature is the difference between our company and other companies' products in technical research and development;
There is mark scale on the column, customers can choose to scale to a certain height, with the highest warning sign, safe and convenient;
Regular size, or special size design according to different site requirements of customers, more flexible and diverse in size specifications, to meet the needs of customers;
Drapery materials include flannelette, curtain yarn, lamp bead curtain and bead curtain; Diversity;
The default type of conventional packaging is pearl cotton, which is packed with tape and carton. 4-6 tubes are packed in each case. In addition, there are portable bags, chassis packaging, cart packaging and etc for meeting the different needs of customers;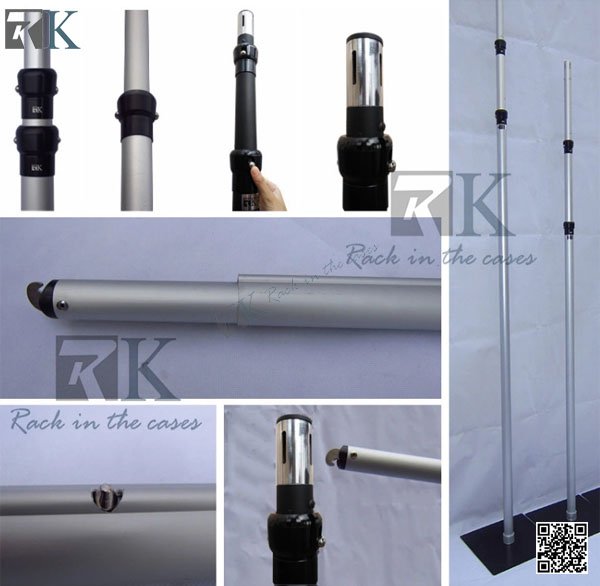 RK the pipe and drape manufacturer can help you create absolutely amazing events with our selection of quality pipes and enamels, elegant background kits and other event decorations.
With our plumbing and overhanging kits and accessories, you'll have an easy way to change the look of any space. Split the room, cover the walls, or create an amazing focus. Turn a normal scene into a fairytale scene. In addition, it is portable, reusable, quick to set up, and easy to disassemble after the event. This means you can use our pipes and cantilevers to create temporary displays that can be set up in a variety of ways and in different places. Changing the look is as simple as changing the curtains!
Below are the installation picture for different place for your reference: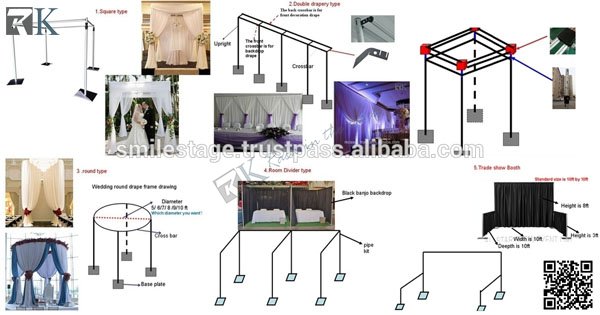 If you are interested in it, please free feel contact me!
Contact person: Winni
Email: sales02@raykevent.com
skype:sales0371
Tel/Whatsapp:+86 13147019598