Recommend Product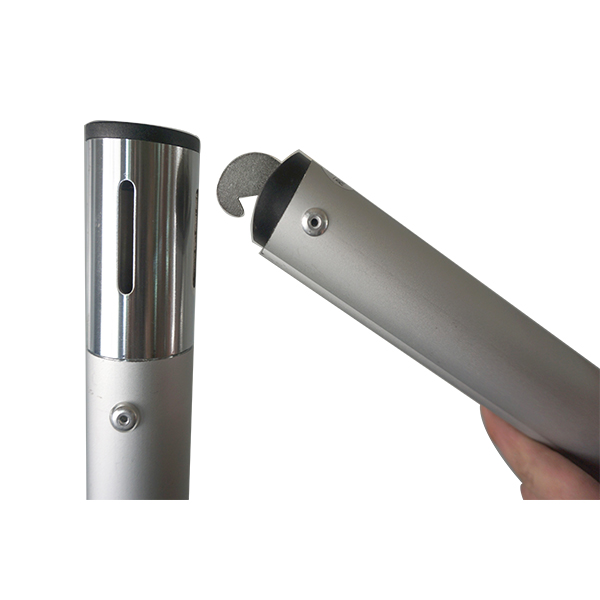 8' - 20' (2.44m - 6.09m)Adjustable Uprigh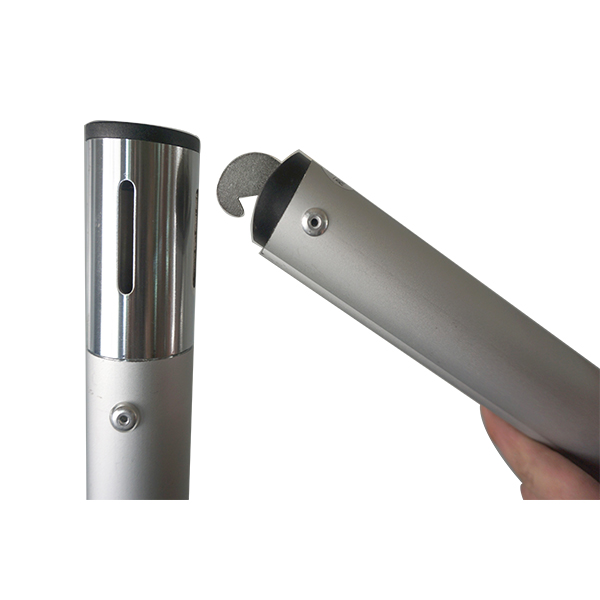 7' - 17' (2.13m - 5.18m)Adjustable Uprigh
The basics of pipe and drape
time:2018-12-18
editor:R-grafen
Item pipe and drape is exactly what it sounds like: Drape threaded through aluminum pipes.
Drape – Available in a host of colors and fabrics; can be accessorized with tie-back sashes
Header/Horizontal – An adjustable horizontal support for the fabric to hang from
Telescoping Uprights – Unique slip-lock feature easily locks when pole is raised or lowered
Base – The foundation of pipe and drape; weight depends on style of drape
Sandbag – Recommended for taller pipe & drape configurations, depending on the size of the baseplate
Do you need to worry about these details? No! At Kettner Creative, we take care of the details for you and simply quote on a per foot basis. This means that you don't have to count baseplates, uprights, crossbars, or drapery panels. We believe that it's our job to make your job less complicated.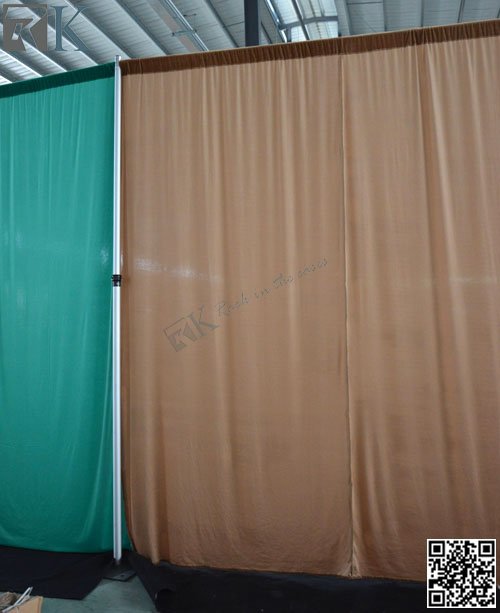 A typical trade show booth consists of an 8' high back wall, and two 3' side walls. Pipe and drape can also be used to mask off unsightly areas of a venue, or to divide the space and direct traffic.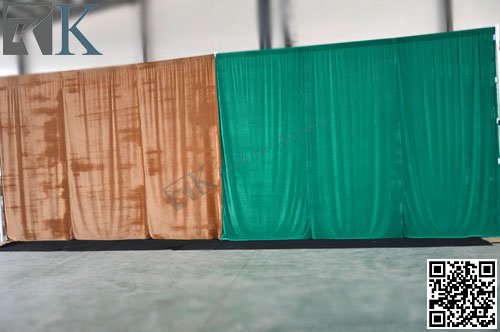 In many cases, a heavier valour pipe and drape is used on stages for productions and concerts as a back drop.
Our pipe and drape comes in a wide variety of colors, and can be setup at 3', 8', 12', or 16' tall. RK the pipe and drape manufacturer can almost always setup our pipe and drape to effectively suit any event or venue.
Pipe&drape ( Hot selling size)
RK-TS712
7'-12' Adjustable Upright,Two-Piece pipe & 4" pin & scrow
RK-TS814
8'-14' Adjustable Upright,Two-Piece pipe & 4" pin & scrow
RK-TS916
9'-16' Adjustable Upright,Two-Piece pipe & 6" pin & scrow
RK-TS614
6'-14' Adjustable Upright,Three-Piece pipe & 6" pin & scrow
RK-TDS610
6'-10' TDS (stops at 8' & 10')Drape Support
RK-TDS712
7'-12' TDS (stops at 10' & 12')Drape Support
RK-TDS814
8'-14' TDS (stops at 10', 12' & 14')Drape Support
RK-TDS916
9'-16' TDS (stops at 12', 14' & 16')Drape Support
RK-B1818-316-BK
18" × 18" × 3/16" Base plate
RK-B2424-316-BK
24" × 24" × 3/16" Base plate
Jack
sd306@raykglobal.com
skype :event1305
Mobile:+ 8615712113180
www.raykevent.com
RACK IN THE CASES LTD.
Room 2802, Building A, World Trade Plaza,No.8, Fuhong Road, Futian District,Shenzhen China

News News1

Welcome to visit RK booth 5.1 F12 in PLSG19..
Read More

Adjustable pipe and drape kits from RK for exhibition..
Read More